Image from maccosmetics.com
This concealer is a godsend.
I have combination skin, and this product is the perfect solution to cover blemishes that have just popped in and those blemishes on their way out. It retails for $17.50 CDN.
I went to the MAC counter for this, and I asked the makeup artist to help me choose my perfect shade. I also bought the Studio Fix Fluid SPF 15, but let's save that for another review. I ended up getting the concealer in NC30: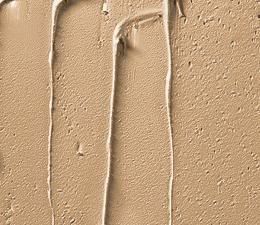 Swatch from maccosmetics.com
The staying power is excellent, it'll definitely last all day as long as you don't forget to set it with powder or a light foundation. I found this concealer enough to cover my blemishes.. I didn't need the foundation I bought along with it! I've used this product for a couple of year already, and I must say that this product is one of the best out there. It also has SPF 35!
A really great plus to it is that it is non-comedogenic, meaning it doesn't block pores. So, no breakouts from it! I seriously used to have really bad acne, and using this product didn't aid in making it worse.
I use the tip of my ring finger for application, and for more harder to cover spots I use a concealer brush.
The pot will lasts an extremely long time, and is definitely worth it.
Have you tried this product? If so, let me know what you think!