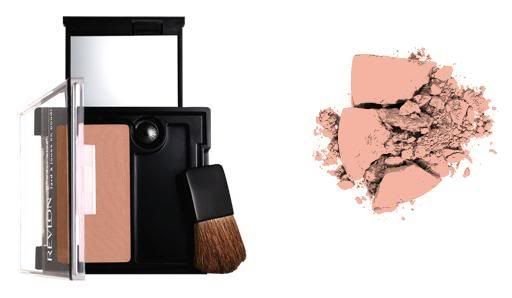 Photo from Revlon.com: left - the blush compact; right - Everything's Rosy

I absolutely love this blush.
I forget how much it retails for, but it's a drugstore brand so it can't be expensive, less than $10 (at least from what I remember).
Since it's in powder form, it's good for any skin, unless your skin is extremely dry and at the point, try a moisturizer (please!) then a blush in cream or liquid form.
I have absolutely fallen in love with pink blushers, because again, with that whole 'flushed' look I love going for.
The compact has a pop-out mirror, which comes in handy all-the-time. The brush is alright as well.
As for the blush itself, I love it, it deposits the right amount of pink each time on my cheeks.
Since I've been out in the sun more recently, this blush still works with my tan, but I especially love it in the wintertime when my skin is a little bit lighter.

So I would definitely recommend this shade to those with light to medium skin tones.

Have you tried this product? If so, what do you think of it?