As you might have noticed, I haven't updated this blog in a while. I was busy with school and what not, so now that things have simmered down (Christmas holidays! yay!), I thought I'd share with all of you what I have bought lately.

You can read it through here or just watch this video:
To start things off, my boyfriend gave me an early Christmas present. He got me the Tarte Vanity Palette. It has three layers or palettes. The first layer are 16 new eyeshadows, the second layer is of 16 lip glosses, and the bottom and third layer has the cheek/complexion pots. It also houses the two eyeshadow brushes and a mini version of their Lights, Camera, Lashes mascara. This palette contains a little over $500 worth of makeup, but it only retails for $60+ CDN. The eyeshadows are full-size.
Eyeshadow Layer w/ flash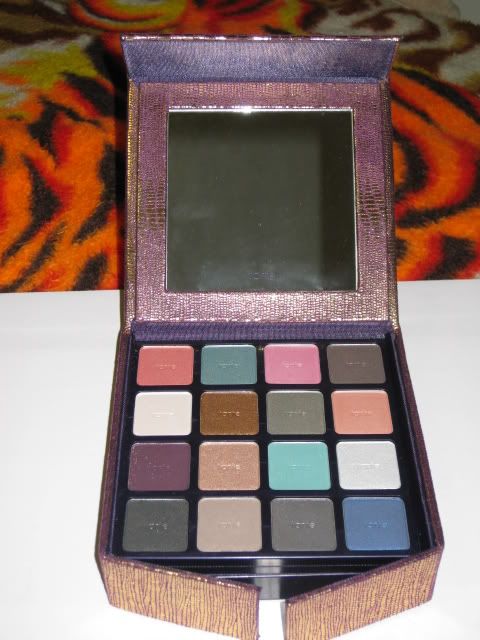 Eyeshadow Layer w/o flash
Lipgloss Layer w/ flash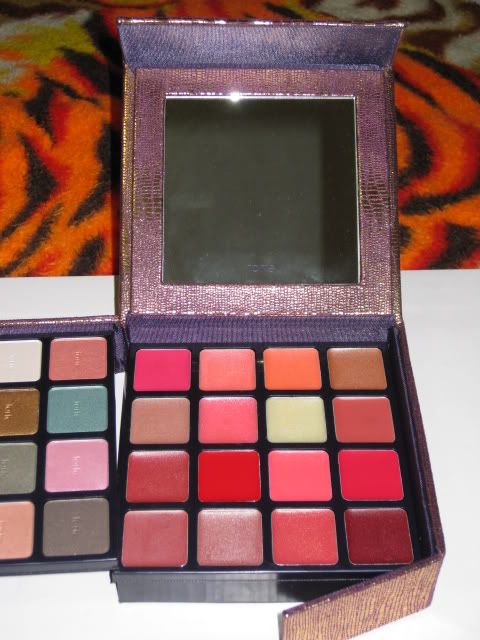 Lipgloss Layer w/o flash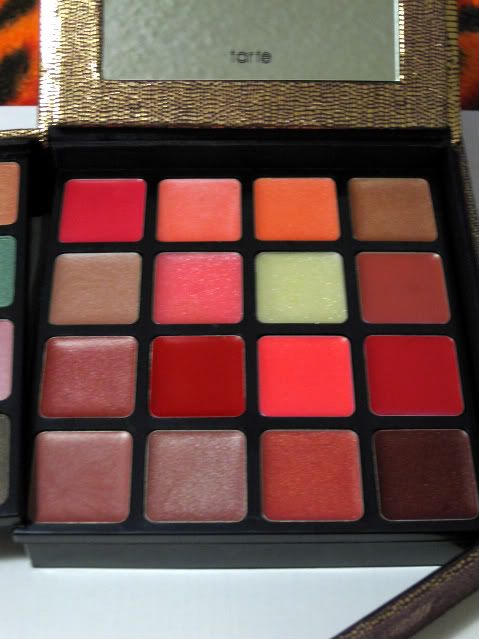 Complexion Layer w/ flash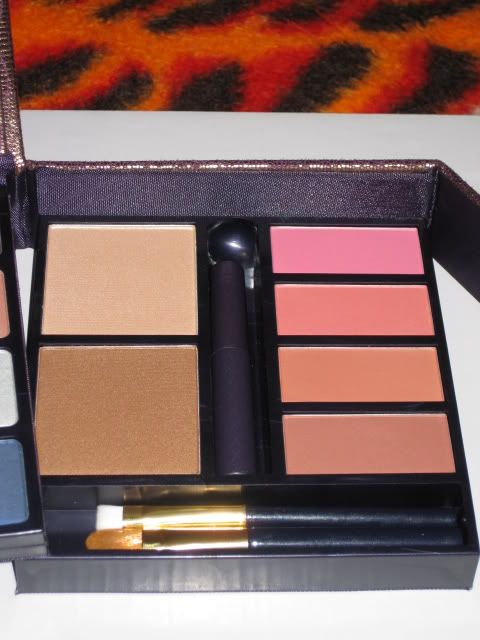 Complexion Layer w/o flash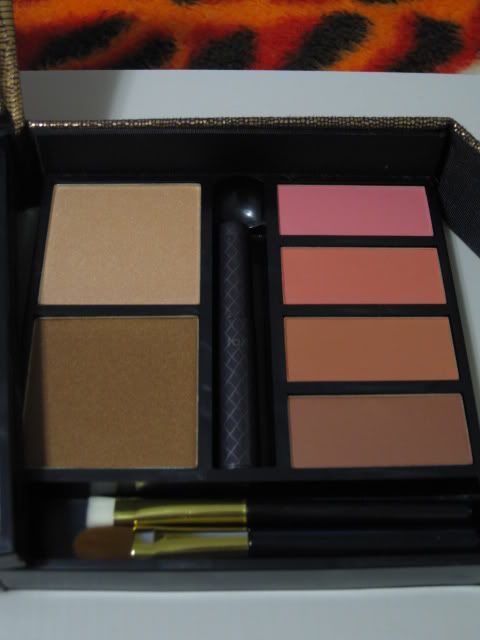 Up next is a lipstick from Calvin Klein in 108 Naiveté. It's a matte nude pink with a hint of peach.
I decided to move away from settling for cheap drugstore under eye concealer and decided to try this Stila Perfecting Concealer in Shade C. I tried it once yesterday and it creased on me hours later. I hope I won't have to return this!
I've been debating on purchasing a nude lipliner to prevent my lip gloss or lipstick from feathering. I came across this DuWop Reverse Lipliner and decided to buy it. It's colourless when you apply it on.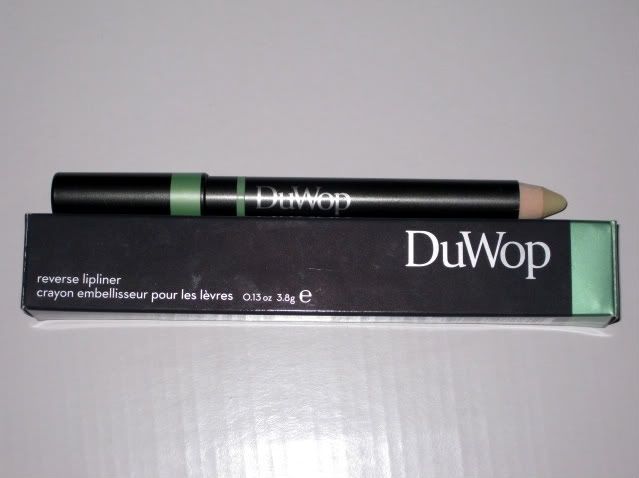 I finally bought Urban Decay's Eyeshadow Primer Potion. I'm so excited to use it!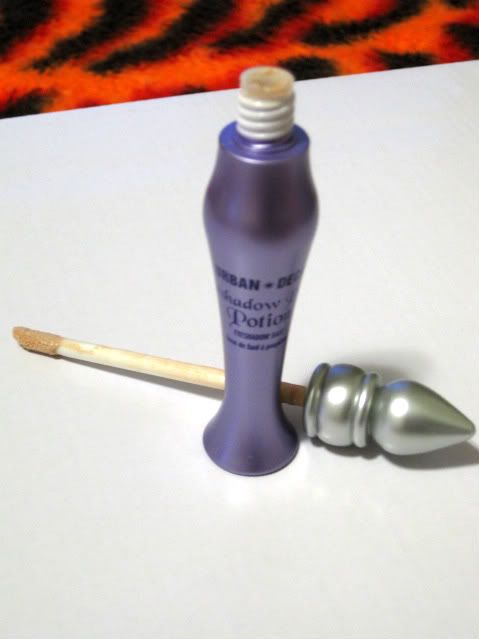 I got a sample of Too Faced's Lash Injection from my Sephora points!
I also passed by Zellers to check out the N.Y.C. fake lashes and bought them in 974C in Glamour Black. The only other fake lashes I've ever used were from MAC, I forgot its name. But I'm excited to try N.Y.C.'s, hopefully it'll look just as pretty.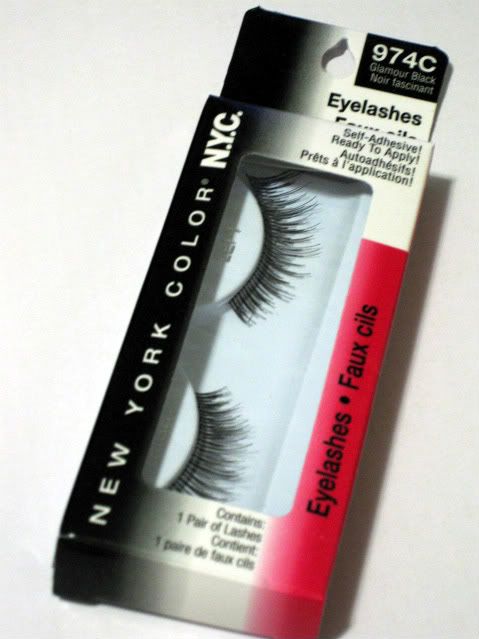 In addition to that, I also bought the Alberto Miracle Mist for $2 something, also from Zellers. I finally finished my L'Oreal Studio Line Hot Straight, so I decided to get another product just like it, only cheaper and perhaps with UV protection. I believe the Alberto one has UV protection, it just doesn't say what level.
Well that's it for today, I'll probably post a couple of reviews next week. I have an event to go to this weekend and I'll be testing out my Tarte Vanity Palette!