Yesterday was one of those days when I
failed to plan my outfit the night before
. So I pulled out my newest purchase from GAP (a pair of jeggings), threw on Patrick's cozy wool blend sweater and grabbed my fun shoes--a pair of Vince Camuto pumps.
I'm excited that the temps are starting to rise and that spring has finally reared its head! It was about time winter gave up and retired. I didn't have winter tires on my car this winter season and I would be terrified every time I had to drive anywhere. There are times when I wish I lived in sunny Cali so I could have easy-dressing weather all year-round and not have to worry about snow!
I can't get over how comfortable these
GAP
jeggings are! They look and have the same effect as regular jeans but with the comfort of leggings. Amazing. And I got them on sale! I only own two pairs of jeggings because they usually don't have the same slimming and lengthening effects as regular denim but now I'll be shopping around for more jeggings from GAP.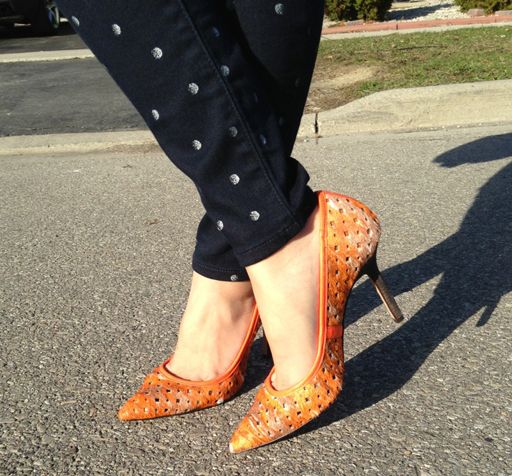 Vince Camuto heels I bought from the Petite Feet Sale in March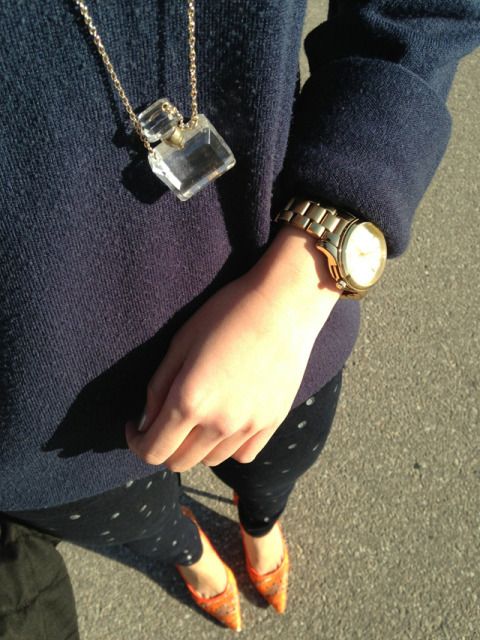 Michael Kors watch, H&M necklace
Still obsessed with snapbacks! I need a couple more in my collection.
And now I leave you with this weirdly embarrassing outtake:
Patrick directed the whole shoot and suggested I try the above pose--which then resulted in the weird leg contortion. But hey, it might've turned out well though sadly it didn't... at least we tried! x