Photos shot by Patrick Baluyut
I've been a fan of wedge sneakers
since I saw Beyonce rocking Isabel Marants
in her Love on Top video. I knew I had to get a pair and when I finally
got lucky one sunny afternoon at Barneys
on Madison Avenue in NYC last summer,
I was hooked
. Not long after that, I had some fun
styling outfits
around the shoes.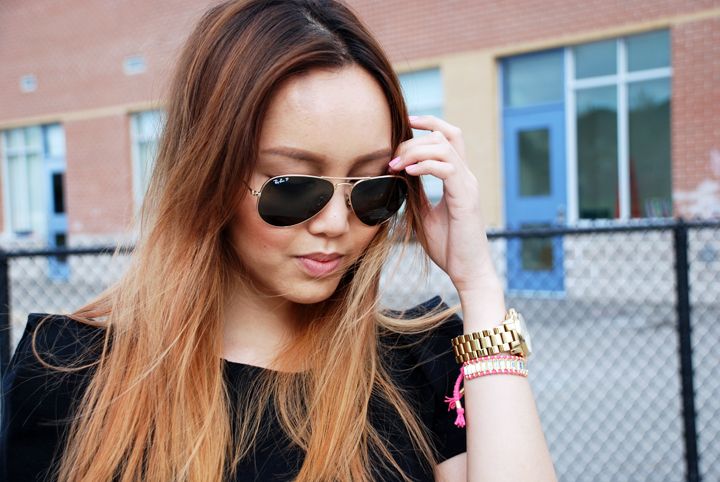 Then I saw that Nike started making Dunks with a wedge heel inside. I've always been a fan of the Nike Dunk High style and now that there's a 2.5-inch heel inside, I've become a super fan. They run a tad large, so if you're going to get a pair, order your true size or half a size smaller. On most shoes, my feet are a size 7.5. But in these, the size 7s have a bit of space at the toes, enough for thick athletic socks.
Comfort-wise, I'd have to be honest and say that the Isabel Marants are comfier. I can feel where the high heel platform ends on the Sky Hi whereas on the Marants, the transition is smoother, without telltale signs of the concealed 3-inch wedge. But we obviously can't argue about the price--this is far more wallet-friendly than Marants, and besides, they're two totally different styles! I love them both equally.
I'm wearing: Zara top,
J. Crew Matchstick Jeans
(my fave!), Nike Dunk Sky Hi (I ordered them
from here
), Michael Kors watch, J. Crew bracelet, Ray-Ban Sunglasses.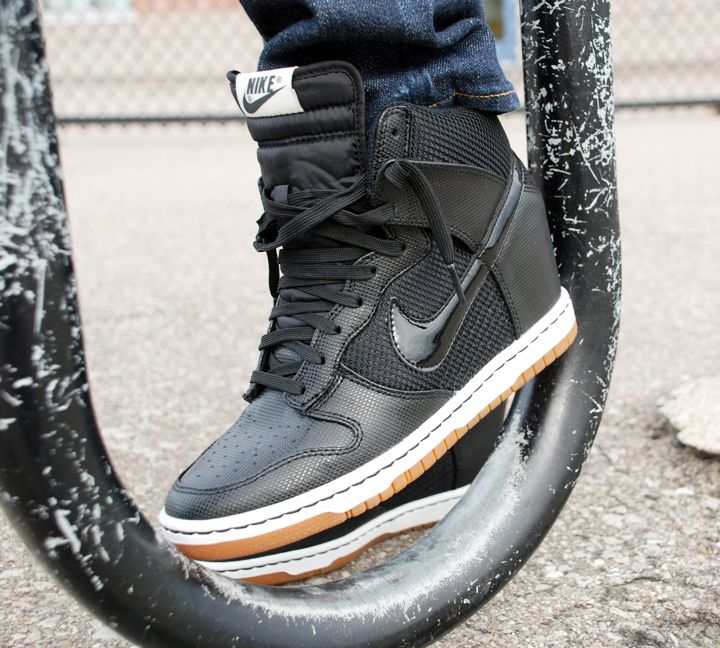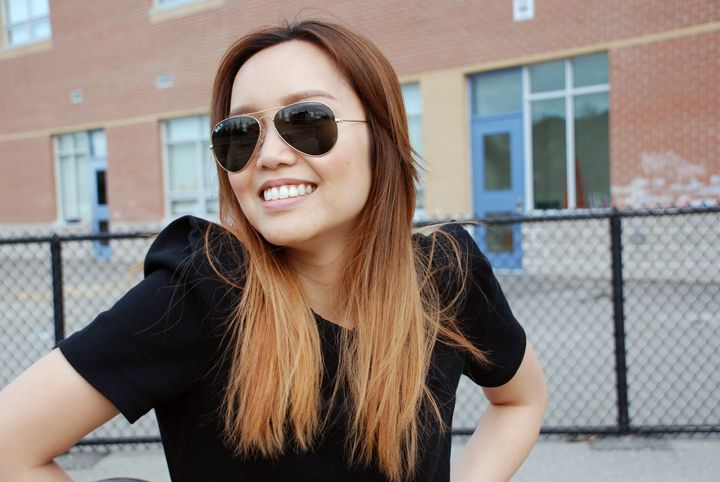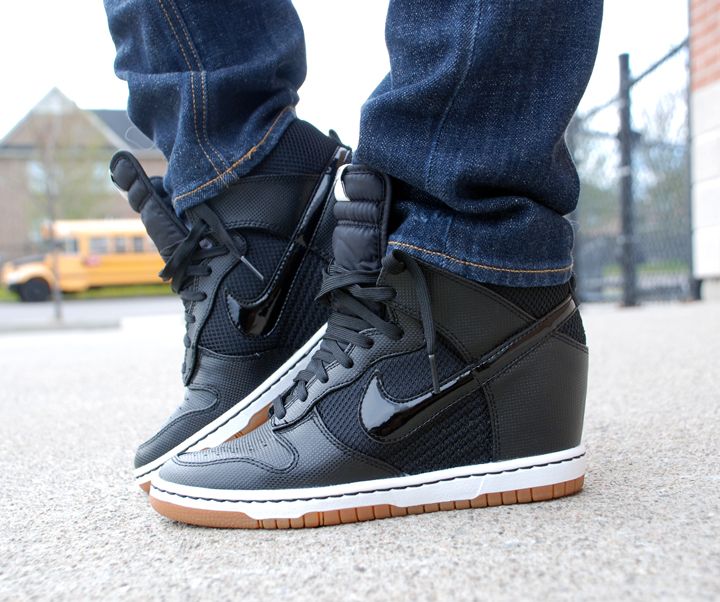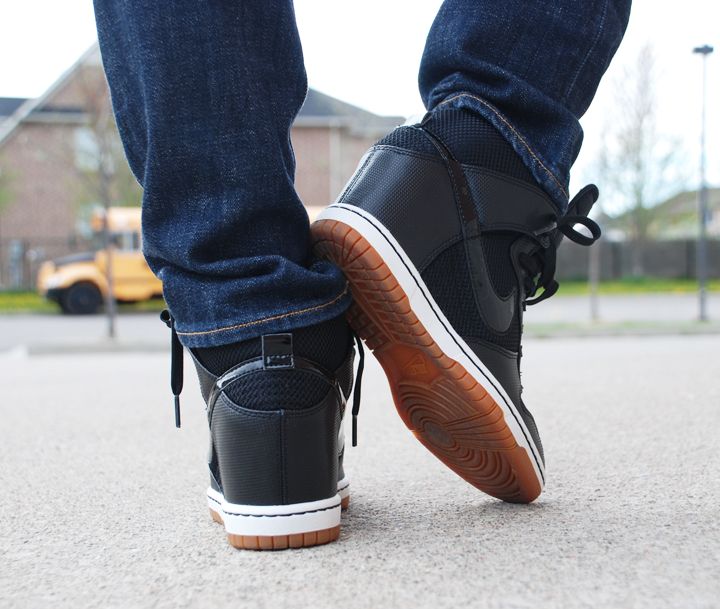 Anyway, I'm off to the Farmers Market with my family for Mother's Day. Hope you're all doing something fun this weekend! xo