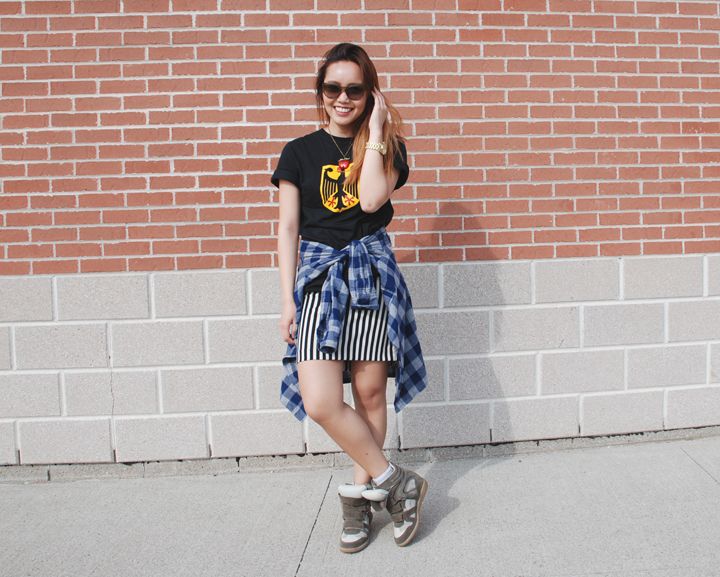 Photos by Patrick Baluyut
What initially started as a sporty chic-inspired outfit, turned into something grunge after I threw on this GAP plaid top. Oh and I'm going to warn you now, we got a little shutter-happy with this one!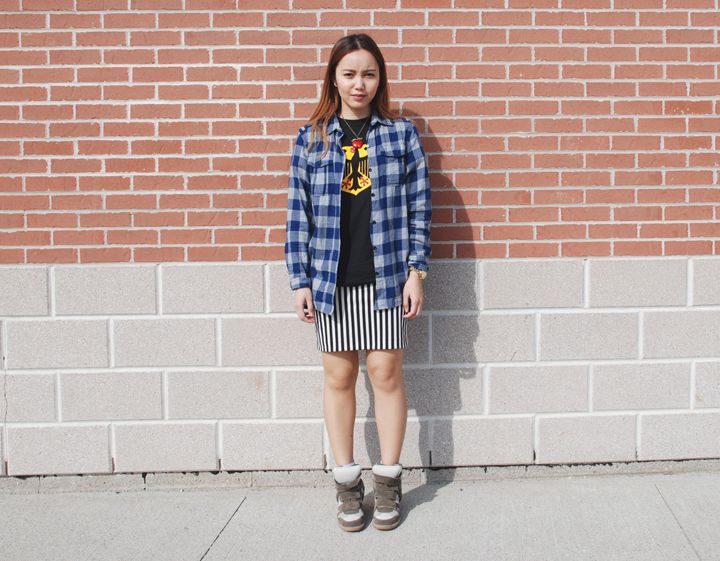 About the next photo, Patrick's exact words as he was snapping the photo were: "Okay, guy or girl?" And then added that from the back I remind him of a Hanson brother circa 1992. So sweet, this guy. (lol)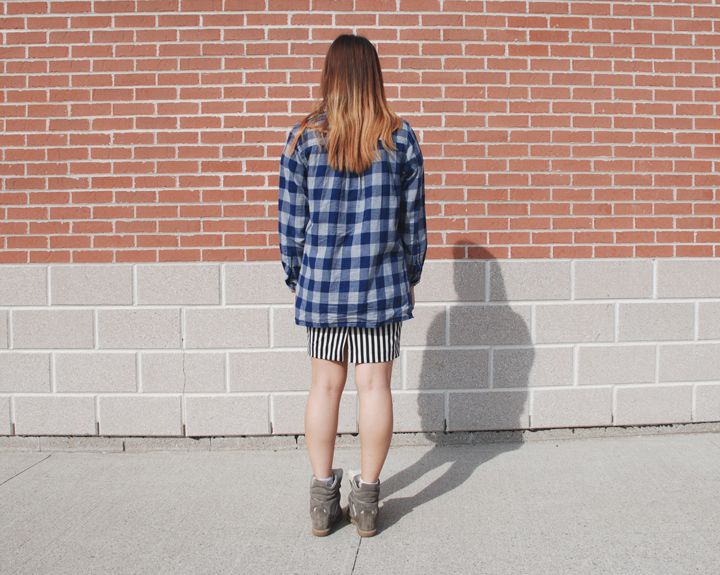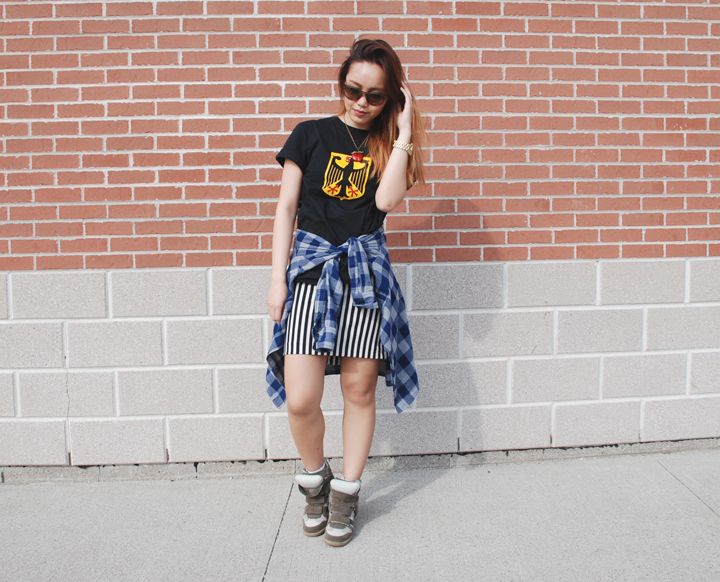 The Deutschland shirt is from Nike, the plaid from GAP, the skirt from H&M, shoes Isabel Marant, and sunnies Celine. Patrick got me this shirt at a sale and I love wearing it because it reminds me where Patrick was born--in Austria! I know it's not exactly the Austrian bird on the shirt, but close enough. We're hoping to visit his birthplace sometime next year!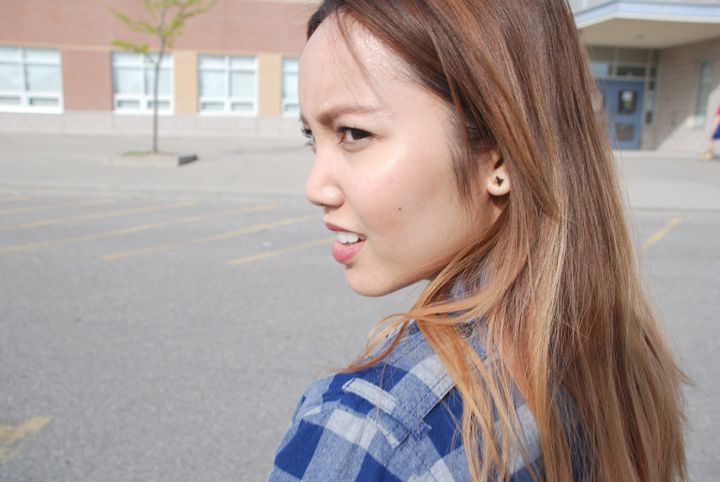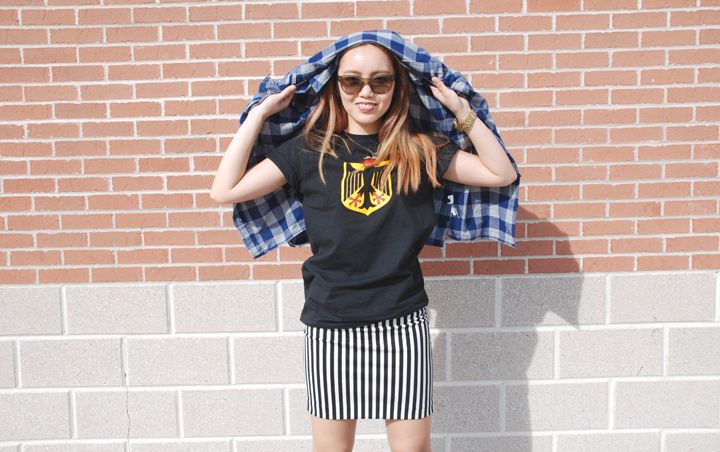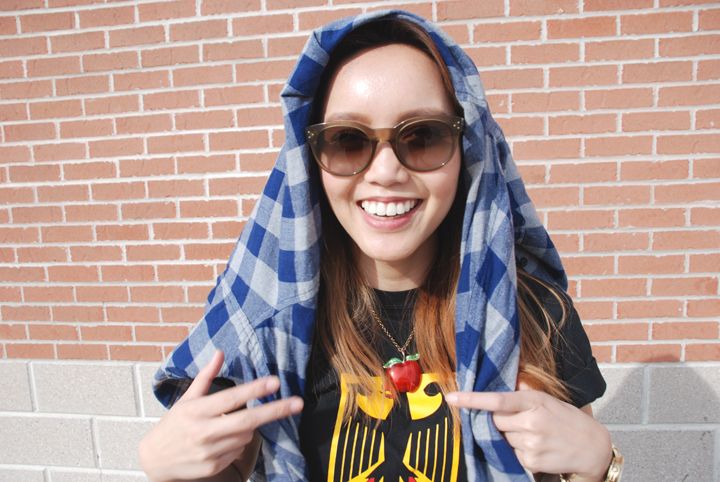 Hiiiiiii!!!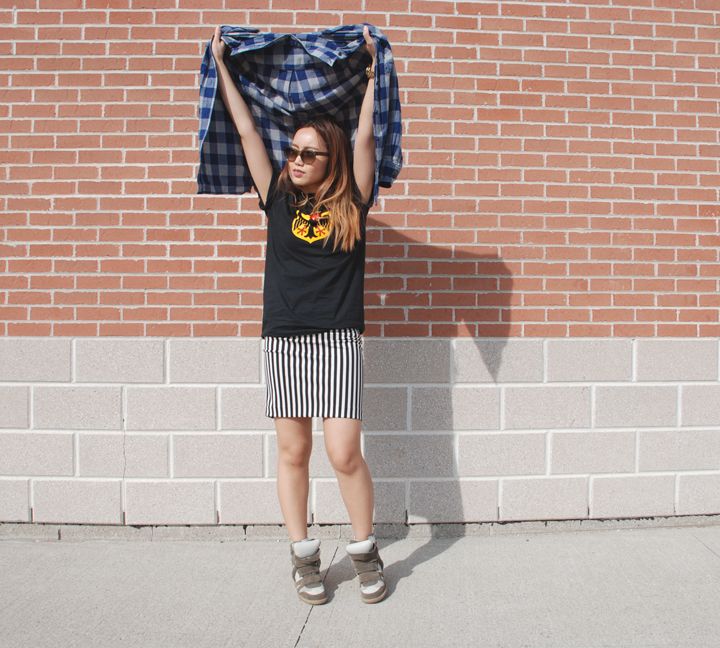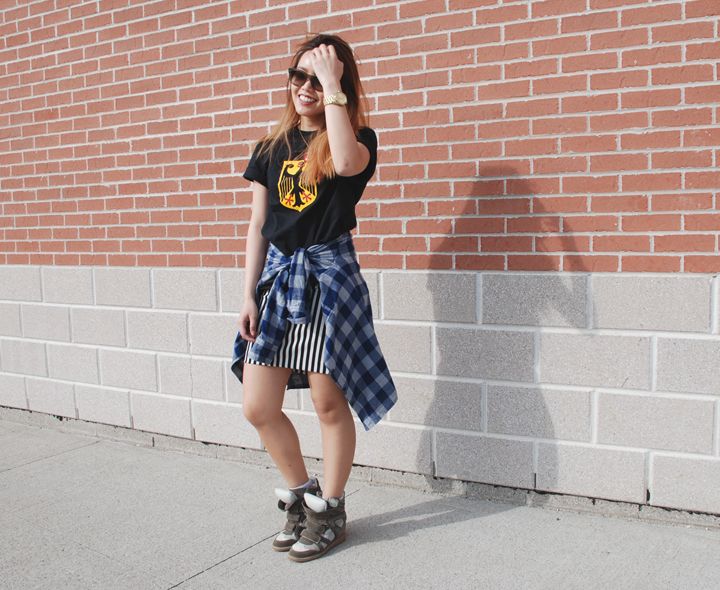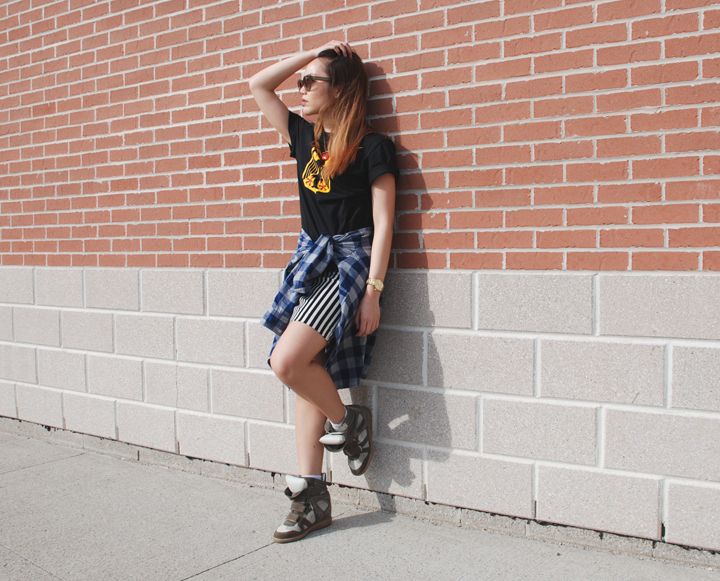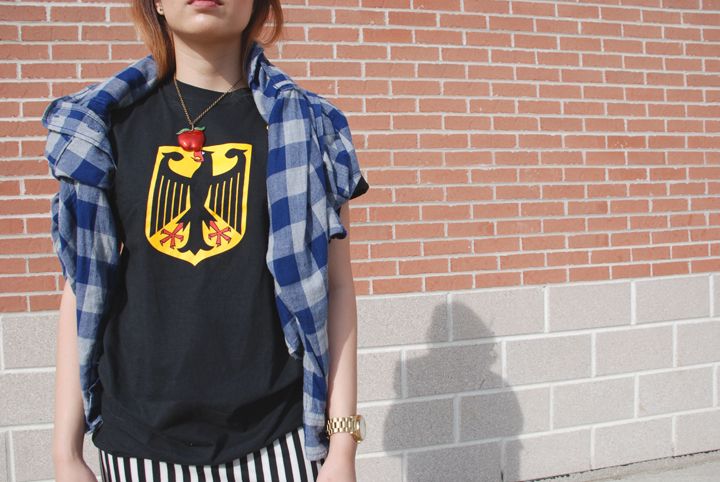 Also--doesn't it look like the bird is eating the apple?! The apple necklace is old (can't remember where from) and the watch is my trusty Michael Kors.
Hope you all had a great weekend! xo