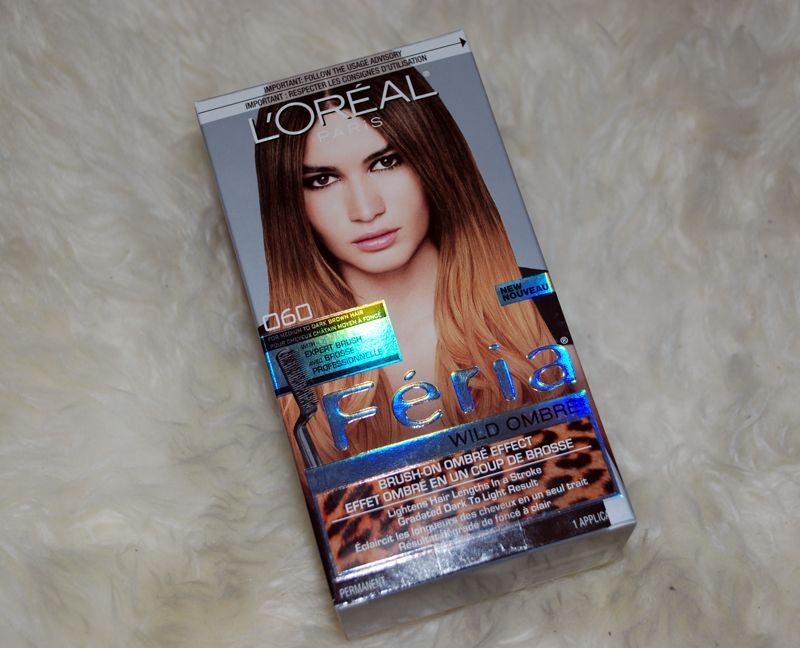 It's pretty impressive that the ombre hairstyle has lasted a couple of years now. Two years ago, I wrote a
DIY tutorial for achieving ombre hair
at home using salon products from Sally's Beauty Supply. Just recently, I had the opportunity to try out and review L'Oreal Feria's new hair dye: Wild Ombre in Shade 060 ($13.99 CAD).
It comes in three different shades (soon to be five!) depending on your natural/current hair colour:
Shade 080 for light to medium blonde hair.
Shade 070 for dark blonde to light brown hair.
Shade 065 for light to medium brown hair. (Available May)
Shade 060 for medium to dark brown hair.
Shade 050 for dark to very dark brown hair. (Available July)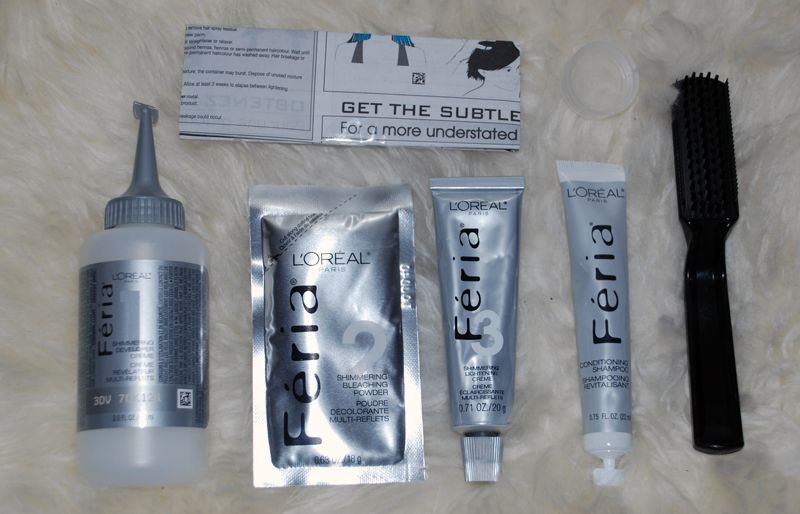 The box comes with 7 items.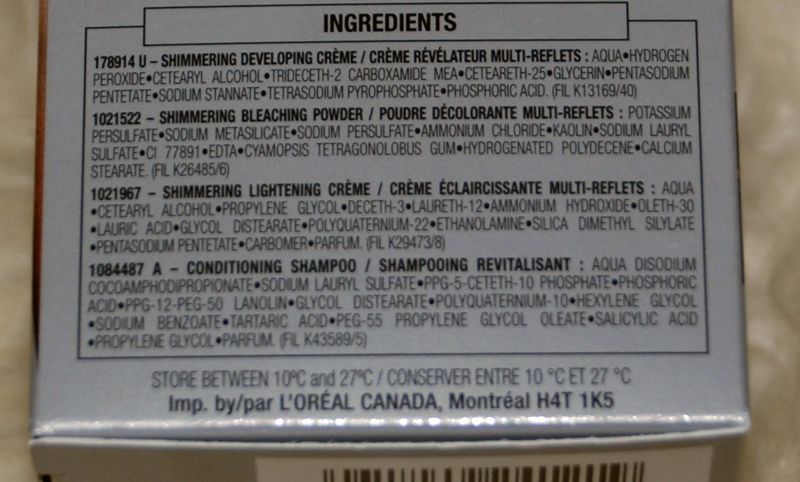 This is safe enough to use on colour-treated hair. Before I started the application, here's what my hair looked like (see below). This photo was shot indoors with flash--my hair was actually a tad lighter than this: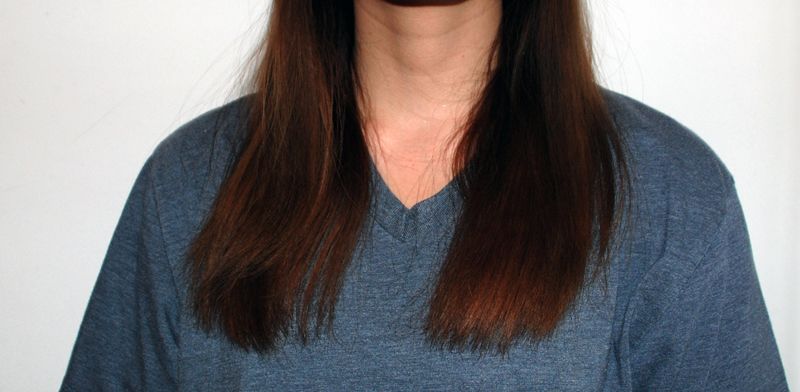 Here's a helpful video on application by L'Oreal's very own official hair artist and colourist, Eric Del Monaco:
While I was applying it to the ends of my hair, I could see my colour lightening right before my eyes. I thought I had reached the lightest it could get and washed it off. That was a mistake though you see--clearly my hair wasn't fully processed yet. The box suggested 30-45 minutes process time and I washed mine off after 10 minutes. At this point I was sure I had to tone it over the weekend.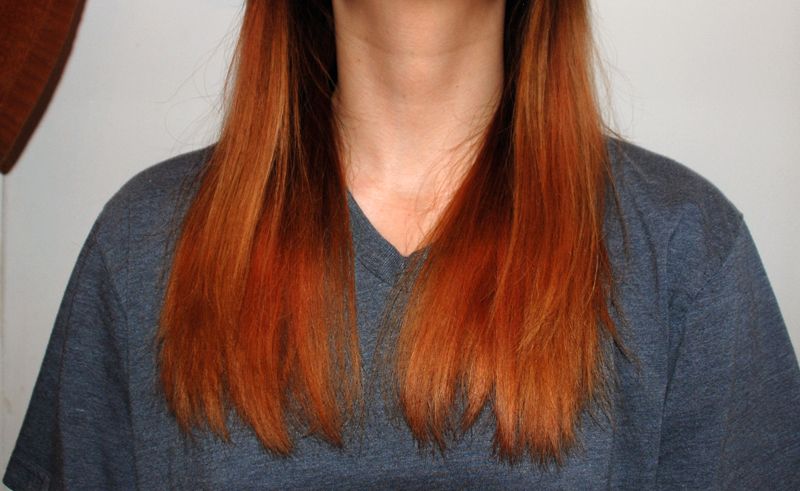 I curled the ends for work the next morning and it turns out it wasn't as orange as I thought. I think the semi-permanent pink dye is still on my ends and was showing through in indoor photos with flash.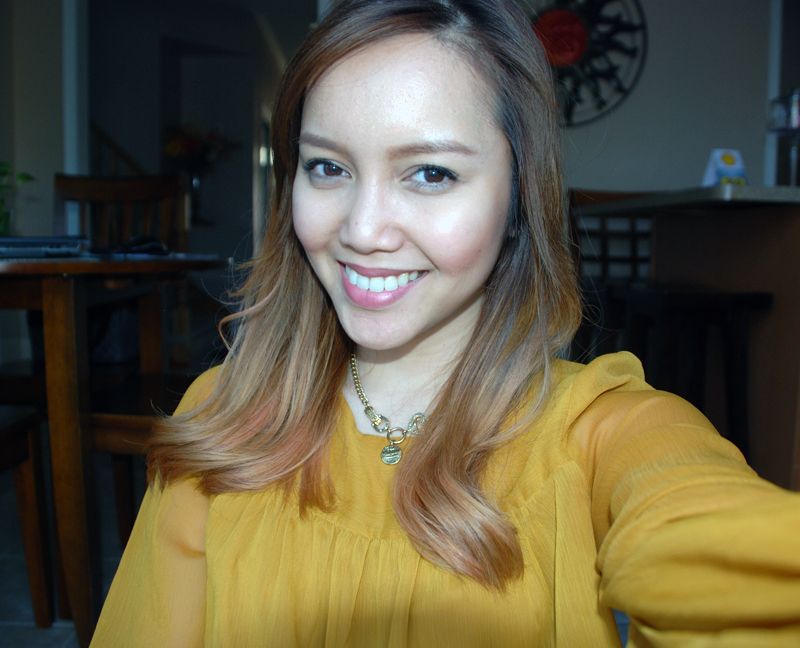 From the side you can tell that it looks like it did its job well. The kit was really easy to use--I actually kept the brush for future use! The dye smelled pretty accurate to what it was: hair bleach and developer. The formula is pretty fast-acting and strong, so you'd have to take extra care not to get it on your clothes. The after care conditioner is also a generous amount, and my hair didn't feel too damaged unlike if I used salon products.
Overall, I'd use this ombre hair kit again and I recommend it to those who want to try the trend. L'Oreal's made it even easier to achieve ombre hair at home!
I'd love to hear what you think! If you have any questions, leave me a comment below or send me at email at a@alexiscoronado.com and I'll do my best to answer them.
Have a greek week! xo
Disclosure
: Though this product was sent for consideration by PR, please keep in mind that I always write honest product reviews.