I am really enjoying this warmer weather! I can finally bust out my fun shoes and share lighter looks on the blog.This was a really fun shoot.. can you tell? :)
I wish I had more skirts. The one I'm wearing here is from Joe Fresh, which I picked up last year at an end-of-season sale. I love the brocade design, understated due to the fact that the skirt is one colour. It's a bit of a tulip shape, and it nips in at the waist to to balance that, I chose this loose knit top from H&M.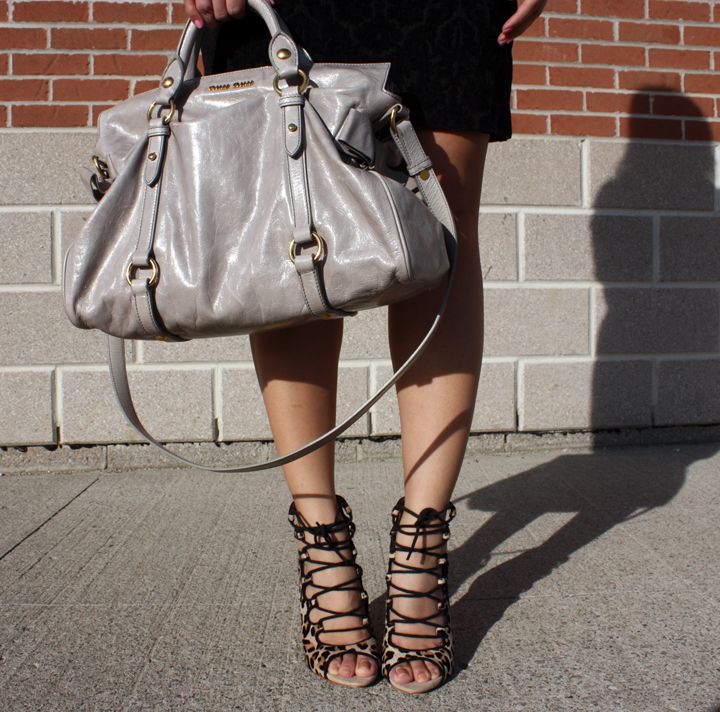 Since the rest of the look is simple and minimalist in shape and colour, it seemed only natural to select super fun heels. I've been waiting to wear these since purchasing them earlier this year. They're from Zara, and I can't say they're super comfy just yet, the piece around the toes need a bit more stretching.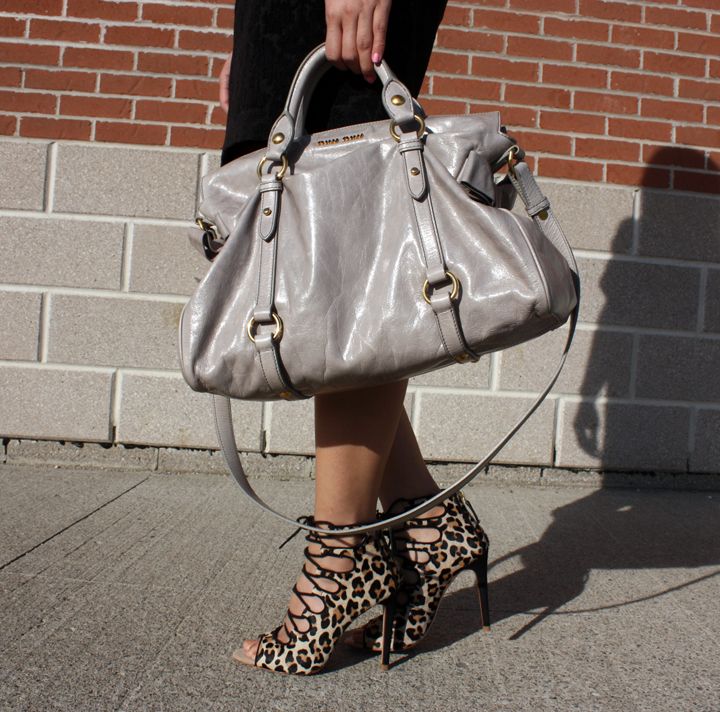 The bag is Miu Miu; I picked it up on my
trip to Hong Kong last summer
.
Have a great rest of the week! xo