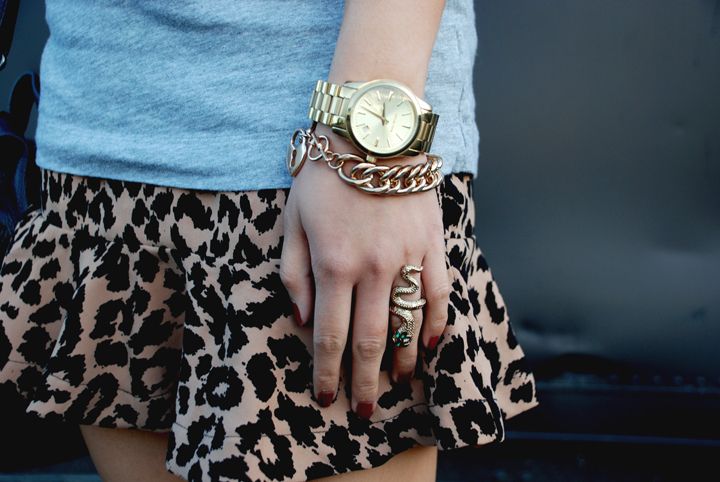 Photo by Patrick Baluyut
Gold has always been a favourite metal of mine. It adds an instant glam touch to every ensemble. Perfect with a summer tan, it's time to dig out your gold pieces and go glam!
Incorporating gold into your current wardrobe is easy. Start with accessories or shoes—two things that make a huge impact on your outfit.
Accessories
Whether it be multiple rings, a gold boyfriend watch or a rich, gold necklace, gilded pieces with an otherwise monochromatic outfit add the perfect punch of glam.
Shoes
Simple sandals with metallic gold accents are a must in every shoe closet. Every step in gilded heels commands attention; be prepared to turn heads!
Magnum Gold?! is rich vanilla bean ice cream with a sea salt caramel swirl, dipped in a golden coating made with thick Belgian Chocolate. New Magnum Gold?! As good as Gold.
Disclosure: This post was brought to you by Magnum Ice Cream via Glam Media Canada. The opinions expressed herein are those of the author and are not indicative of the opinions or positions of Magnum Ice Cream.