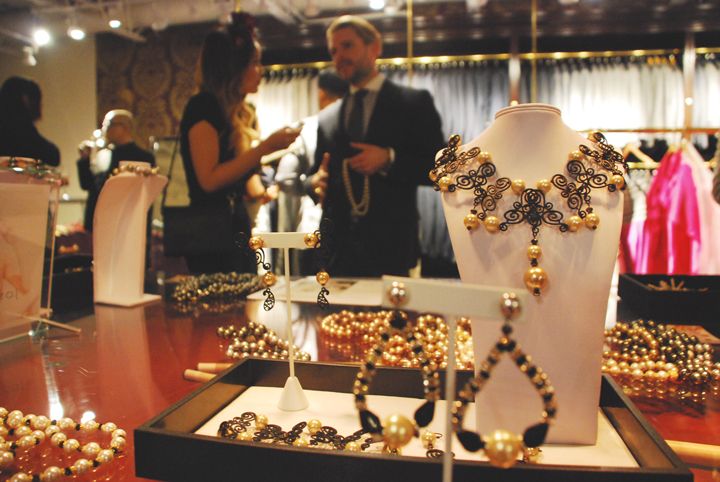 Photos by Patrick Baluyut
I had the privilege to chat with Toronto-based jewellery designer Jon De Porter at the CPFW Buyer's Cocktail hosted by
Gotstyle
during
Canada Philippine Fashion Week
. He accessorized International Filipino fashion designer Francis Libiran's designs on
Philippine Fashion's Biggest Night
.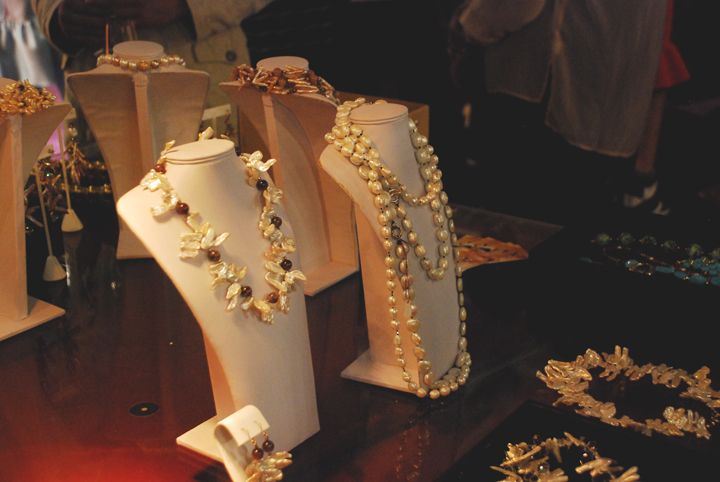 Tell me about your craft and this particular collection.
I specialize in pearls. We can go from $35 earrings made in shell pearl--which is basically a ball of shell coated with the nacre of the pearl so it's a man-made pearl--or we can go all the way up to a $17,000 natural, gold South Sea Pearl [necklace] which is typical of the Philippines. This is a collection for Canada Philippine Fashion Week, featuring the golden South Sea Pearl reminiscent of the Philippines. It's a really good time to invest in pearls these days because of the abundance of freshwater [pearls] in the market--it brings the prices down for premium pearls.
How long does it usually take you to construct a piece?
It varies. I've gotten really good at it in all humility (laughs). I can fully knot a strand of pearls in about 35-45 minutes--that's considered pretty fast. But some pieces you really need to take the time to sit down and make the pieces. [This particular piece has] eleven strands that are knotted, then braided together and for them to fall together perfectly, you have to stop, start over, undo, redo.
How did you decide which pieces to create for Francis Libiran's collection?
We've been in touch over the Internet--they've sent me photos of their looks on the runway, and by talking with them, we've discussed the aesthetics they were looking for and I just go to work--just sit down and do it! They gave me great freedom and they let me design the pieces that are also in line with my aesthetics.
What's your favourite Filipino food?
I forgot the name, it was a dish, it was pork and chicken and was creamy with chillis in it. It's a great sauce dish on rice. It was creamy and spicy at the same time and I really loved that. I'm so sorry [I don't remember] (laughs).
What are you doing when you're not designing?
Sleeping. I have a live-work studio and between my bedroom and my kitchen there's my studio so every morning even before I pour myself a cup of coffee, I see my workroom. So it's 24/7. But leisurely I love to go to the opera and I travel a lot. This is where I get my inspiration and a lot of my materials.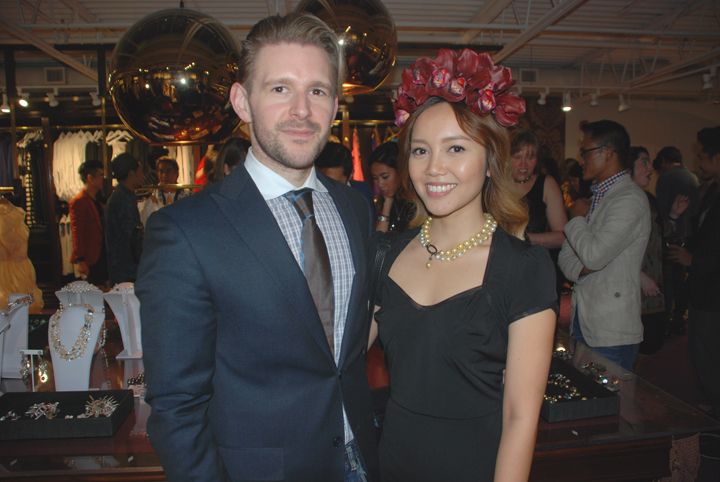 I was in awe when he let me wear the $17,000 necklace for our photo!