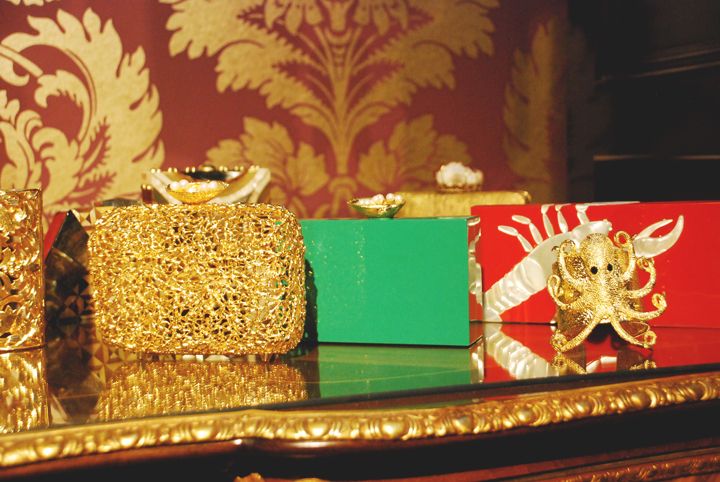 Photos by Patrick Baluyut
Every day this week, I'm going to share with you an interview with each designer that I had the privilege to interview at the Buyer's Cocktail at
Gotstyle
on Day 6 of
Canada Philippine Fashion Week
. Today I'm featuring bag designer, Amina Aranaz-Alunan of
ARANAZ
.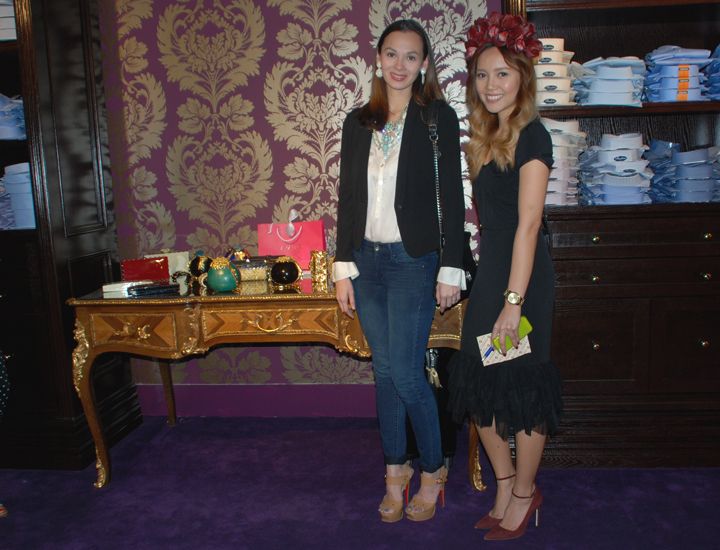 Designer Amina Aranaz-Alunan and I
What are your favourite materials to work with and why?
I love natural materials and my few favourites--the ones that I always try to use every season--are coconut shells and mother of pearl. My brand has been around for almost 15 years in manila, and every season I try to update the use of these materials. I love mixing natural materials with luxurious materials. In this particular collection, you'll see natural mixed with gold-plated brass. Some are 24-carat gold-plated with semi-precious stones.
How long does it usually take to construct a piece?
I do have artisans that do it for me, but for this collection, each piece may [have different parts that] come from different groups and different provinces in Manila. The assembly time of having to gather one part from this province and another part from another province may take maybe about a month for each piece.
What are you doing when you're not designing?
I own a design school called SoFA Design Institute. It's the first specialized design college in Manila. We offer programs in fashion as well as interior design. I'm the executive director at the school and of course I teach as well. It's been around for 5 years.
This is totally random, but what's your favourite filipino food?
I like bottled gourmet tuyo (Filipino dried herring) and Indian mango.
Describe your experience in Toronto during Fashion Week.
It's been very fulfilling to show the Filipino community here what's happening in fashion back in Manila. Some foreigners may think we still live in '
bahay kubos
' so being able to show them that we are a very modern culture is very inspiring.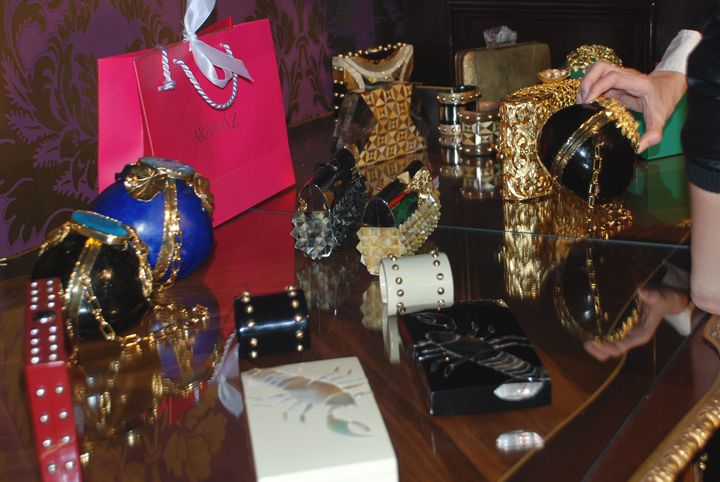 Check back tomorrow (Monday) for the next featured designer!