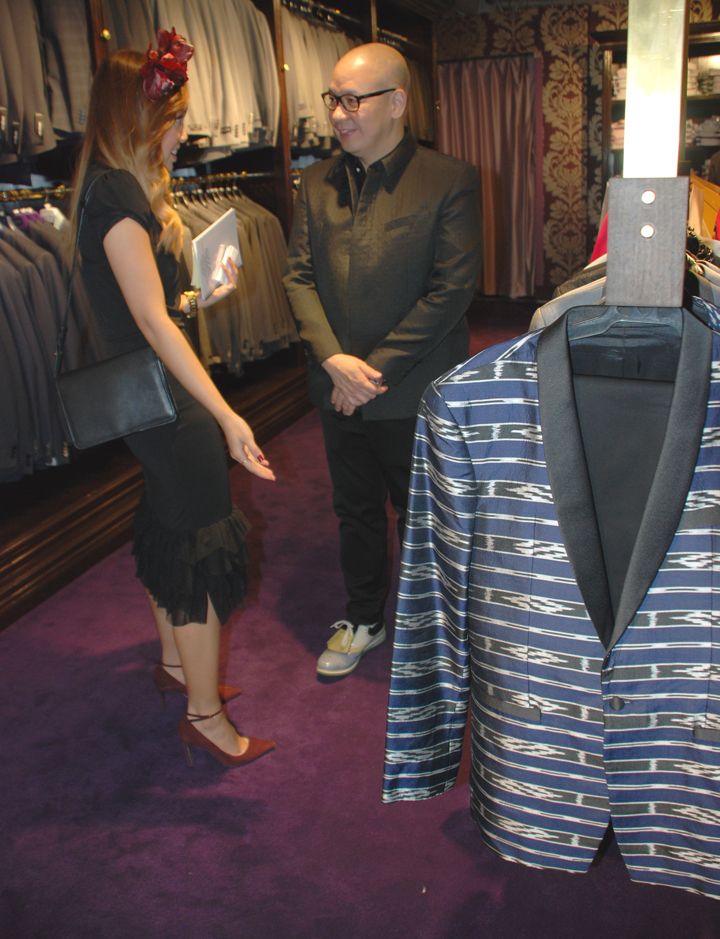 Photos by Patrick Baluyut
It was unfortunate that I missed designer
Francis Libiran
at the Buyer's Cocktail hosted by Gotstyle on Day 6 of Canada Philippine Fashion Week (he had already flown out to Mexico). But luckily, his business partner Arsi Baltazar was there to tell me a bit about the collection.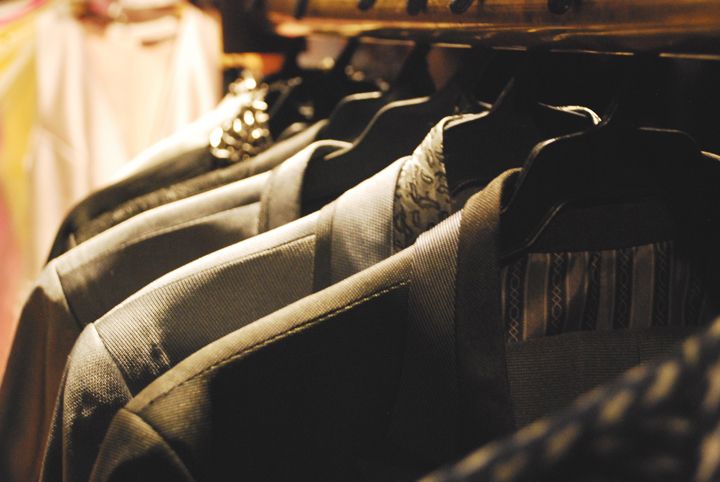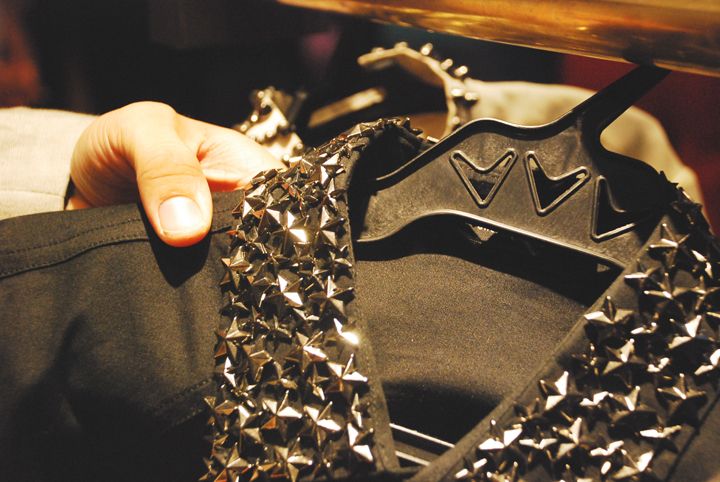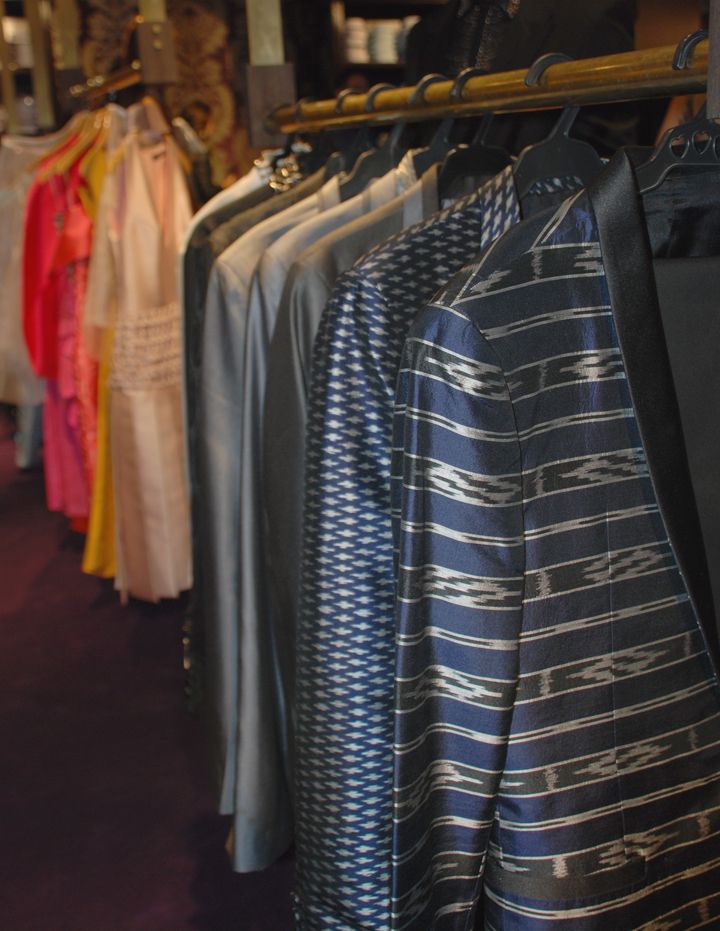 Tell us about the collection:
Francis wants to showcase Filipino fabric. These (pointing to the mens's blazers) are fabrics made in
Mindanao
, made of silk and are hand-woven. These (pointing to another blazer) are ordinary fabric, [but] made of silk too. The
barong tagalog
is made of pineapple fiber and silk--strips of pineapple fiber.
How long does it usually take Francis to construct one piece?
Francis is a great worker. He can create a suit in 10 hours!
And this is where I apologize--we sort of went off topic a bit and it ended up with me gushing about the dresses and wondering if Francis can make my future wedding gown... But--and I hope this makes up for it--I've included a select few photos from his current collection at the end of this post!
I'm wearing: Christopher Paunil top and skirt, Manolo Blahnik BB pumps, thrifted bag, DIY-ed flower headband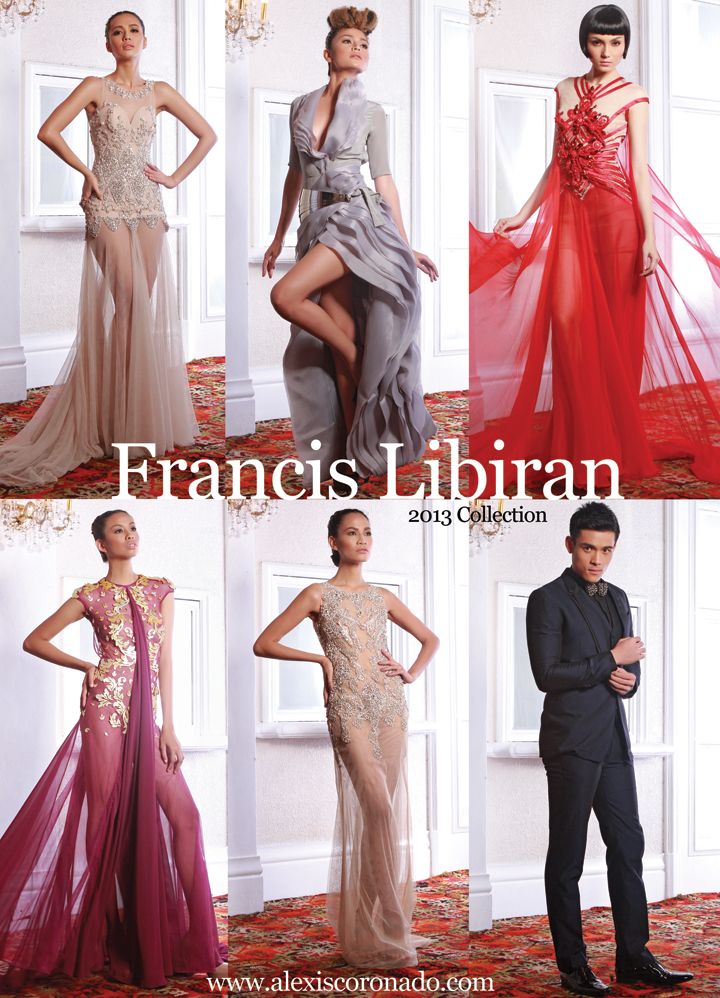 Aren't they beautiful...
And if his name sounds familiar, he was a featured designer on America's Next Top Model! Watch the video below: