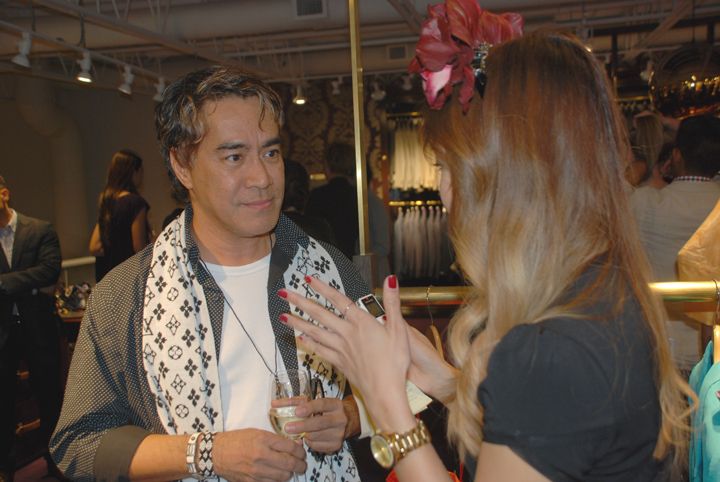 Photos by Patrick Baluyut
It's finally Friday! Before I wish you all a great weekend, I'll leave you with a new designer interview with the super talented John Ablaza. I had the privilege of spending a few minutes with John at the Buyer's Cocktail hosted at
Gotstyle
in Toronto for Day 6 of
Canada Philippine Fashion Week
.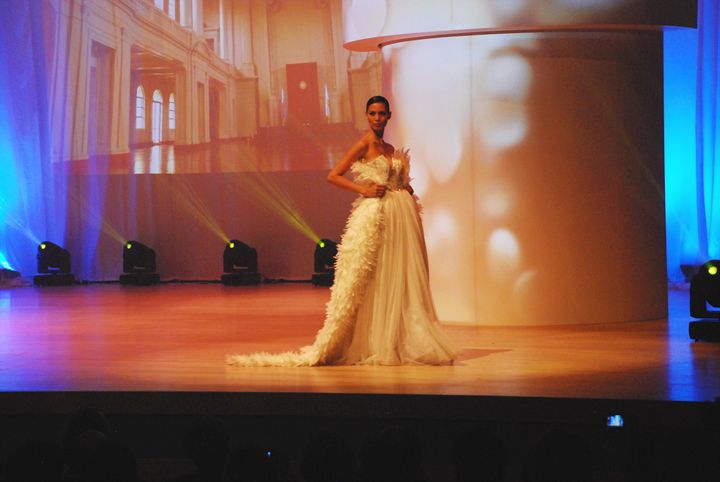 One of my favourite gowns by John Ablaza from the Fashion Show.
What are your favourite materials to work with?
I like to work with woven fabrics, like hablon for example, that are very ethnic and tribal.
How long does it usually take you to construct a piece?
It depends on the design or the inspiration for my collection. For a simple dress, it will take me three weeks to a month. But for gowns with intricate designs, it can take me a few months.
What do you do when you're not designing?
I do gardening. I'm a graduate of horticulture, and that's my first love. My love for gardening has brought me a lot of relevance to designing in terms of flowers, colours, and shapes.
Favourite filipino food?
Sinigang
,
adobo
,
mechado
,
menudo
.
Describe your experience here in Toronto during Fashion Week:
The event was such a tasteful event--so huge. I'm so happy to see that people really appreciate it. The acceptance is so amazing. When I was here [in the past], I normally [only] go to concerts but I can see the difference now in how they accept and thinking that this is the first time, it's only going to get better.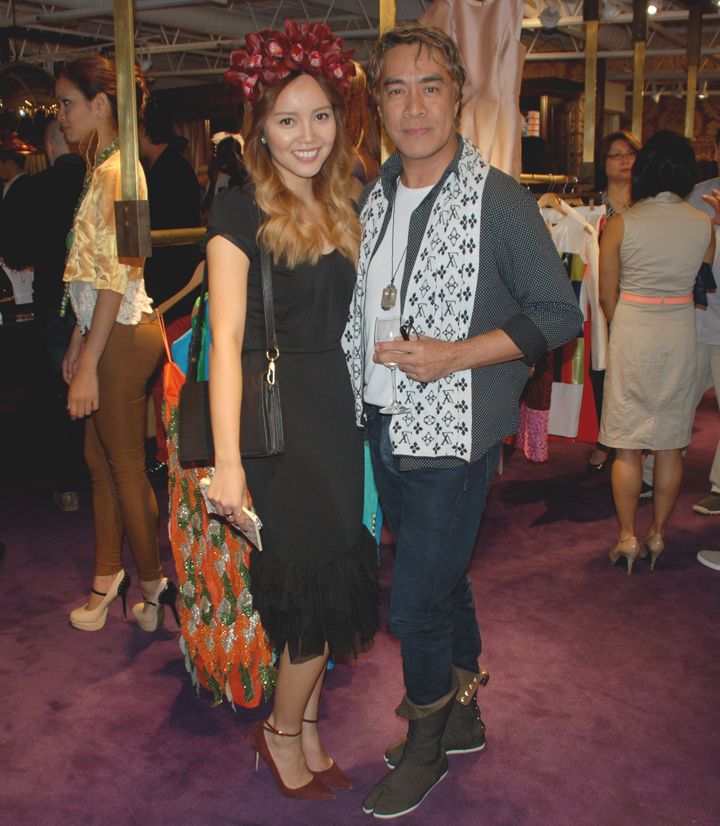 Have a great weekend everyone! xo