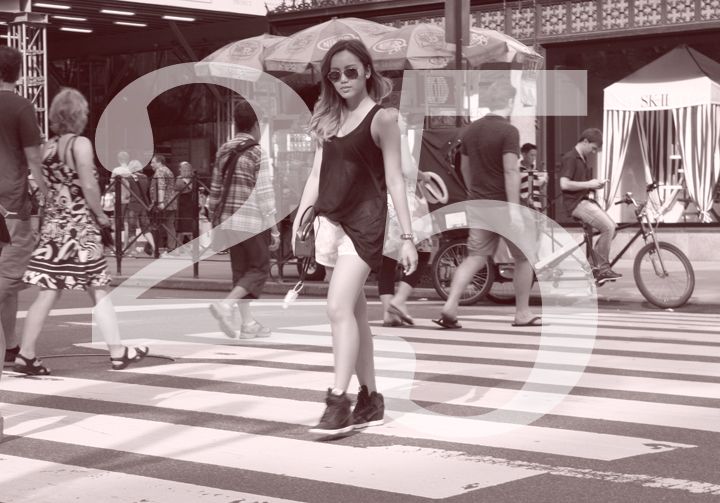 A couple of hours before midnight signalled the start of my 25th birthday, I felt a slight panic. I know 25 is still a young age, but coming from 24, it's a pretty major age to turn.
I'll soon be in the next age bracket when I fill out surveys. I'll officially be a quarter-century-old. I'll be five years away from 30.
Then a friend told me, "Age is how you feel physically and internally. Birthdays shouldn't make you feel any different. I think you've accomplished more in your life than others twice your age and you are nowhere near being done." And it made me think of all the things I should be grateful for.
I'm thankful for many things in my life and one of the top ones is my family. They've been there for me no matter what, and I thank my parents especially for letting me choose my own path in life, especially career-wise. The fashion and beauty industries are not the easiest to break into and jobs are not easy to acquire right off the bat so them being supportive about that is definitely something I don't and won't ever take for granted.
I'm also thankful for my own little family of Patrick and our little westie Lola. They are the two loves of my life that make me feel complete, as cheesy as that sounds. Patrick has never failed to support me in everything I do and choose to do. He's my best friend, my soul mate and my shoulder to cry on. Lola is also my little best friend, never failing to put a smile on my face. She doesn't know how to hold a grudge, and always immediately runs to my side when she knows I'm upset.
Another family I'm thankful for is Patrick's family. Always so welcoming and also supportive, I'm glad to have found a second family I can see myself truly being a part of in the future.
Of course I'm thankful for my friends--newly acquired and past ones. They've also helped shape me into who I am now, and I'm truly grateful for the smiles, the laughter, the support and the cheerleading (lol!).
I thank God every day for my steady creative job and the opportunities that have come my way. It goes without saying that what I've accomplished so far in my 25 years is not without hard work, but I do believe that God has a path for me and that absolutely everything I have (family, friends, and life) is ultimately a blessing granted by Him.
Last but not least, thank
YOU
for your continued support of my blog. I really can't thank you enough! xx
This birthday definitely feels different to me. I feel very happy with my life, and I can't wait to see what this new year will bring.
xo