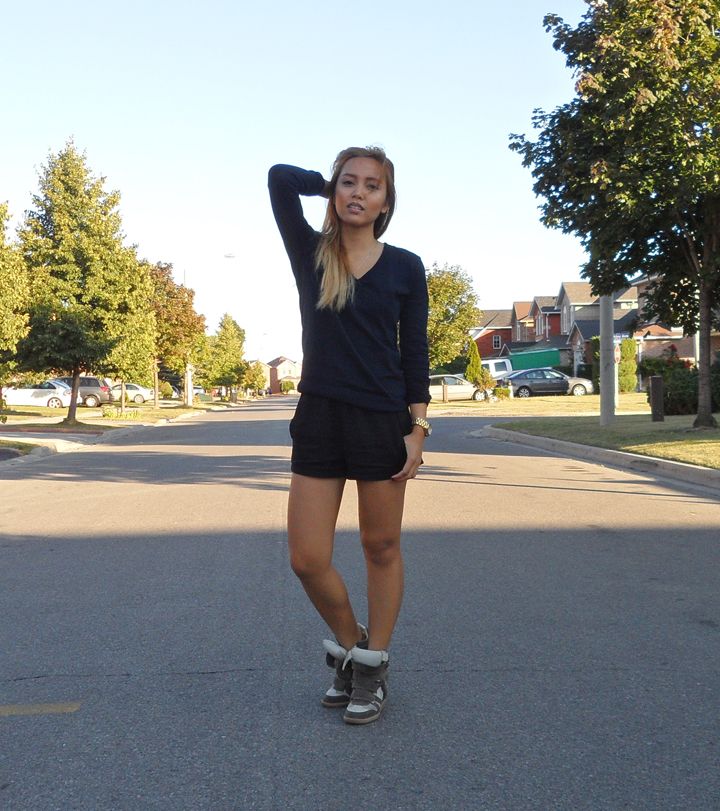 Photos by Patrick Baluyut
Happy Monday to you! Here's my outfit from casual Friday at work. I haven't worn my Isabel Marants for a long time and it seemed fitting to wear it again on a Friday.
I hope you're all having a great year so far--I know I am! It's amazing how time flies! We're now more than halfway through 2013. I hope you've achieved the goals you've set to have been completed by this time, but if not, keep going!
I have a Vegas trip recap post coming up, and another post revealing a major souvenir I took home with me! If you're following me on Instagram (
@alexiscoronadocom
), you may already know what it is, but if you prefer to follow me on my blog, then stay tuned!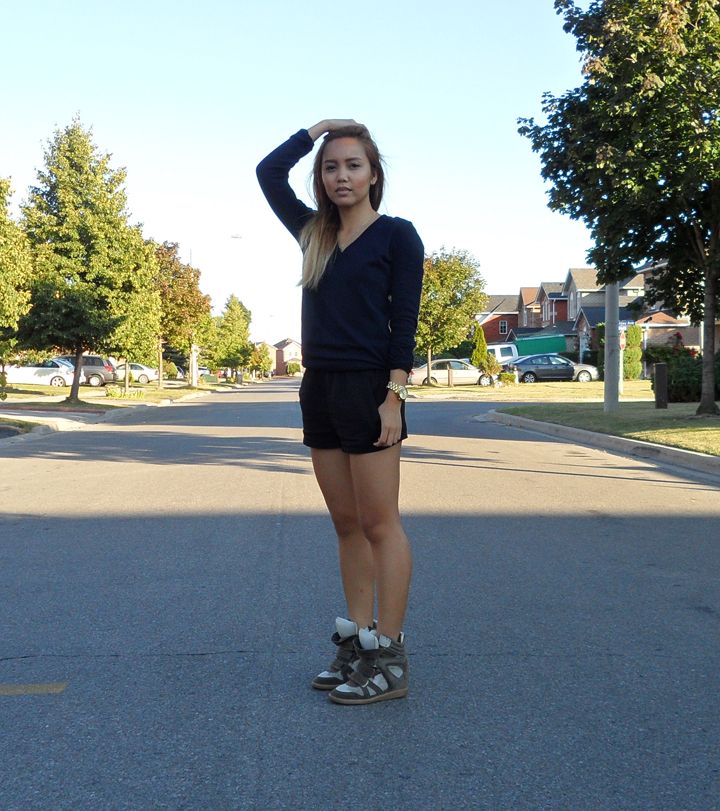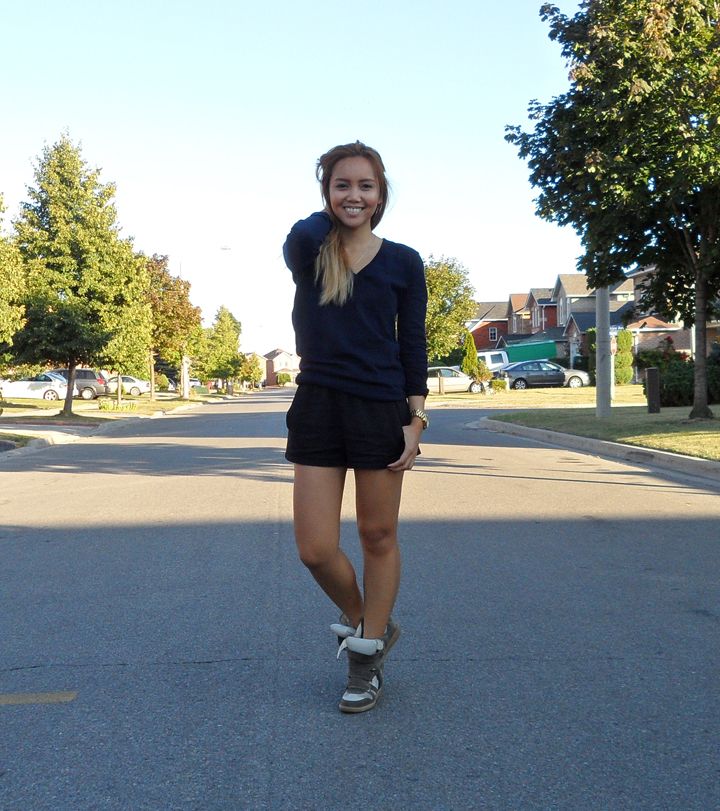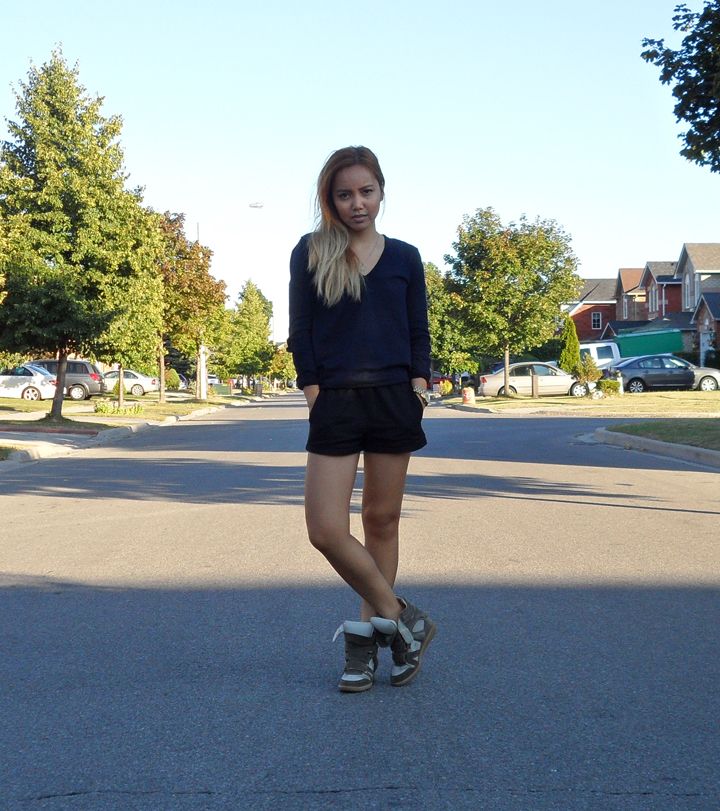 I'm wearing: J. Crew pullover, Zara shorts, Isabel Marant The Bekett high-top suede sneakers