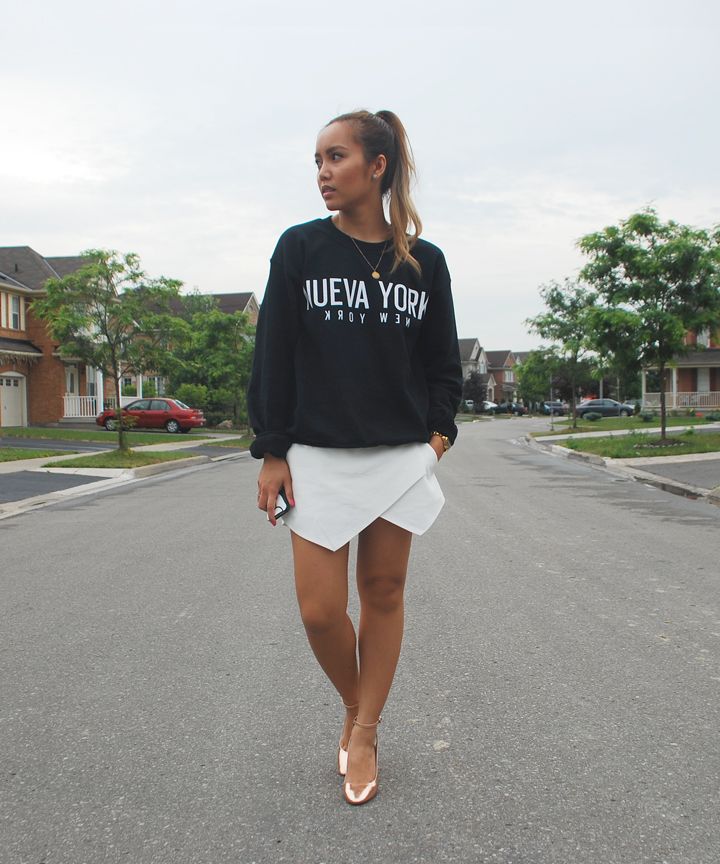 Photos by Jose Coronado
Hello from Las Vegas! We're on day 3 of our trip and I'm having so much fun! I've been posting regularly on Instagram,
follow me
if you want to experience it with me!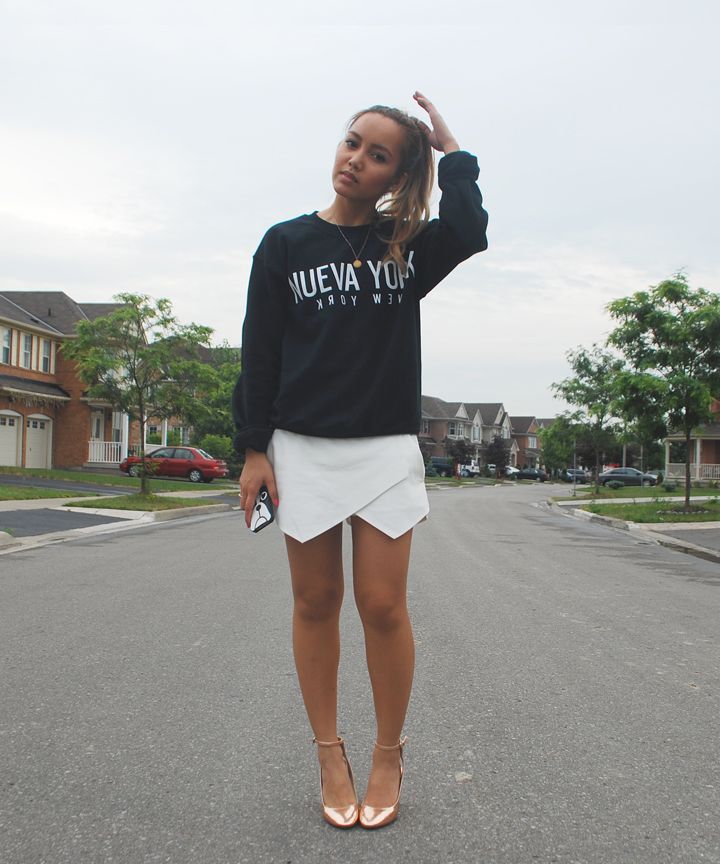 Here's what I wore a few days before we flew out to Vegas. Patrick wasn't around so I got my younger brother to take the photos. Not bad, huh?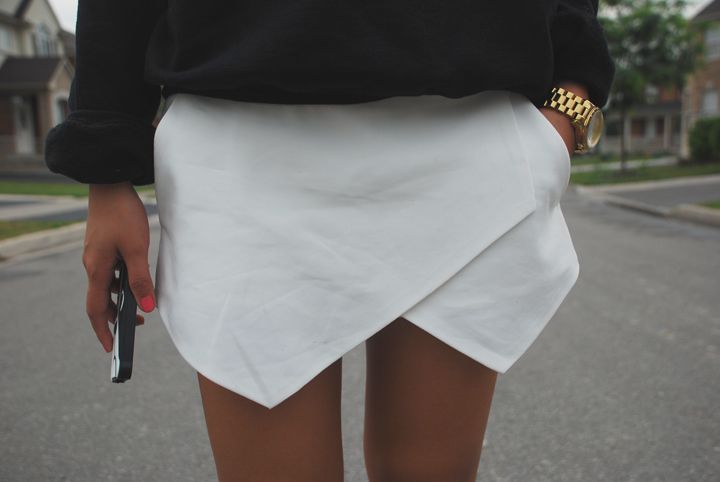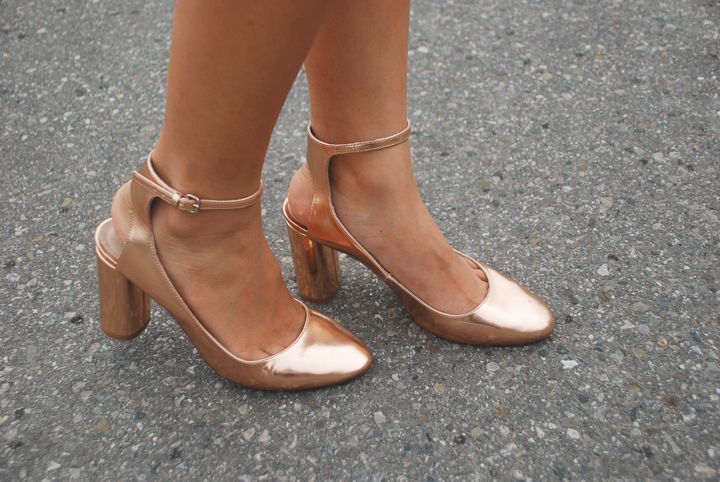 I'm wearing: La Notte Tommaso Sweatshirt, Zara Mini Skort, Zara metallic heels, Michael Kors Boyfriend Watch