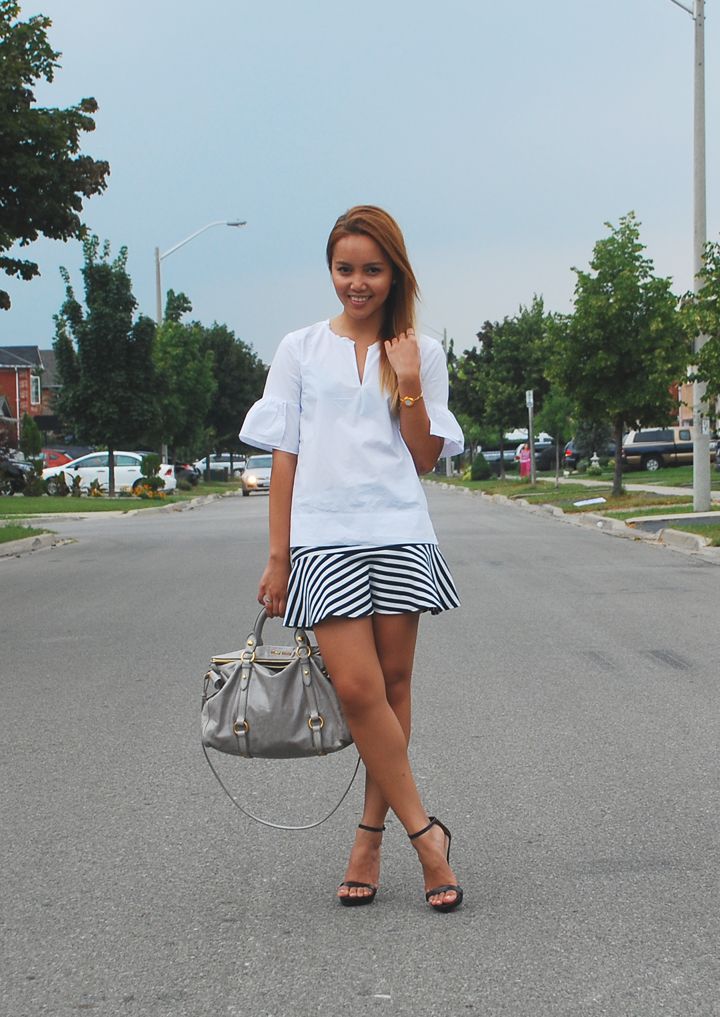 I love the look of peplum and the feeling it evokes when I wear it. It gives me a sense of delicateness and femininity that my usual go-to uniform of pants and shirt won't fulfill.
The key to making an outfit feel super flirty is by way of some type of ruffle. The friendliest type is the peplum! It's hard to go wrong when wearing this trend--as you can see in my outfit both my top and bottom have it :)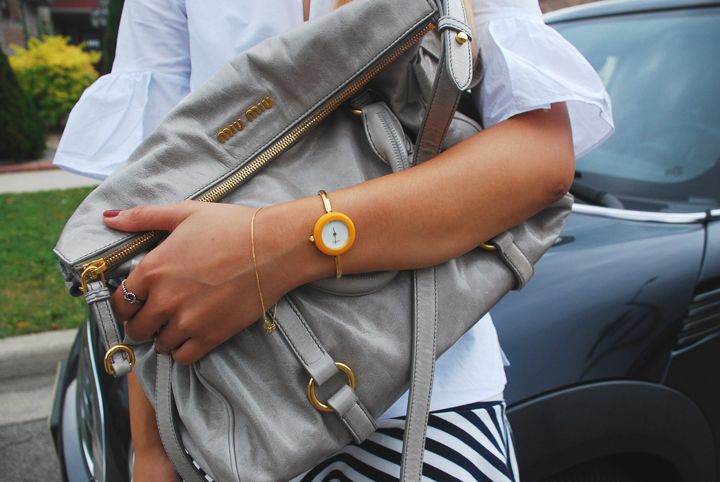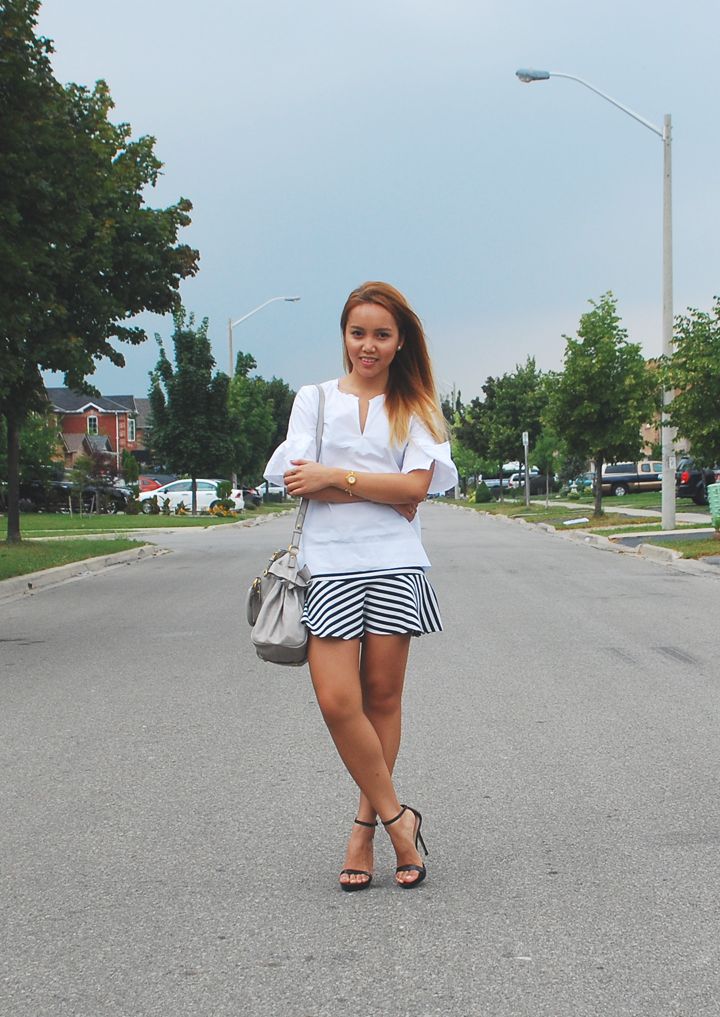 I'm wearing: Club Monaco Joey Top, Forever 21 striped peplum skirt, Zara Leather Sandal, Miu Miu Vitello Lux Bow Bag, vintage Gucci watch, American Apparel Gold Plated Box Bracelet
By the way,
Accent Magazine
's first issue is out on newsstands, Chapters and Indigo in Toronto! Grab your copy now or
subscribe online
. I'm super excited to be a part of this, and the upcoming September issue will have yours truly as Fashion Editor. All biases aside, it truly is a great publication and I'm sure you'll enjoy the design and content!
With cover star, Heart Evangelista